Learning and training designed to support people to progress to employment prospects and a more independent life.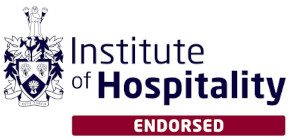 We provide professionally recognised catering and hospitality education with a range of programmes that are endorsed by the Institute of Hospitality, the industry professional association. Our training programmes are designed to meet the needs of the individual trainee and are based on a comprehensive and detailed set of learning units.
Our programmes recognise three professional levels of achievement from the Foundation Certificate, progressing to the Certificate and a Diploma.
Please refer to the Crumbs Resource Hub for further details on course content >
Trainees spend time in the kitchens, bakery and dining areas of our professional training centre in Bournemouth, learning to prepare a wide range of food products using different tools and equipment.
Our trainees have opportunities to:
Produce, present and serve a variety of food and bakery items
Meet, socialise, and work with staff and peers
Practice social and communication skills and appropriate workplace behaviours
Improve digital skills and advocacy
Complete work placements and job trials
Boost confidence and self-esteem
Personal Development and Well-being
We provide an inclusive and supportive environment which nurtures people to learn new work and life skills that can help them to live more independently.
We tailor the content and pace of our training programmes to the individual, recognising the unique challenges many disabled and disadvantaged adults face in joining a new environment.
We focus on the importance of trainee personal development and well-being during their CRUMBS journey and we arrange 1-2-1 mentoring and practical sessions, weekly online group well-being sessions and dedicated forum chat rooms for trainees.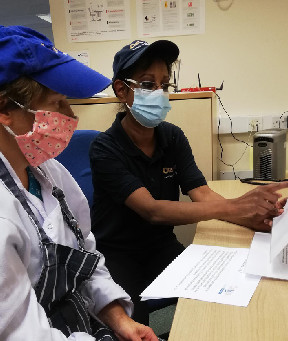 We deliver practical training in a professional working environment using commercial standard equipment.

We use online learning units to support a varied training programme, providing our trainees with the skills they need to interact and communicate within an increasingly digital world.

Employment & Independence
We coach and encourage our trainees in inclusive and supportive environments to prepare them for potential employment and independent living.
Course Fees and Enrolment
We are a charity with a limited number of training spaces and work on a rolling enrolment basis with new trainees joining us throughout the year.
Some applicants living within Bournemouth, Christchurch and Poole may be eligible for a grant for the programme with funding from BCP Council.
Applicants from other areas, or those from Bournemouth, Christchurch and Poole who are not eligible for BCP Council funding at this time, can apply on a self-funding basis.
Working with help of supporters, a limited number of traineeship scholarships may be available.
Please refer to the CRUMBS Resource Hub for further details on course fees and access to application forms or contact us to enquire about costs and current availability of training spaces.