PROFESSIONAL
& ASPIRATIONAL
We provide catering and hospitality training for adults with a range of disabilities through our comprehensive catering and support services
TRAINING FOR
  INDEPENDENCE
Learning and training designed to support people to progress to employment prospects and a more independent life.
DOOR OPENING
OPPORTUNITIES
Opportunities to develop professional skills in catering, hospitality, housekeeping or administration and become work ready.
CRUMBS

- A Unique Charity
The CRUMBS Project is a charitable foundation dedicated to supporting disadvantaged adults by providing learning and development programmes which enable them to develop a wide range of professional and life skills, increase their confidence and self-esteem and to prepare for employment and independent living.
We support adults with learning disabilities, mental health issues, stabilised addictions, or brain injuries to learn employment and life skills through professionally recognised training in food production & service, housekeeping or administration and provide opportunities for trainees to achieve Institute of Hospitality endorsed awards.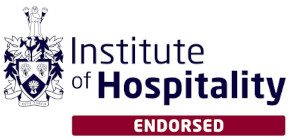 The year CRUMBS Charity
was established
CRUMBS Trainees
supported since established
Different training units across
4 programmes

We deliver practical training in a professional working environment using commercial standard equipment.

We use online learning units to support a varied training programme, providing our trainees with the skills they need to interact and communicate within an increasingly digital world.

Employment & Independence
We coach and encourage our trainees in inclusive and supportive environments to prepare them for potential employment and independent living.

We use a holistic approach to support trainees including their mental, emotional and social well-being.